Sugaring Hair Removal, Superb Facials and Skincare in South Orange County
Using sugar to remove hair is an ancient technique. Body sugaring is a godsend to people who suffer from using other forms of hair removal that leave their skin raw, chafed, and pimpled. Body sugaring can be used with any skin type and is especially useful for sensitive skin where other forms of hair removal […]
...more...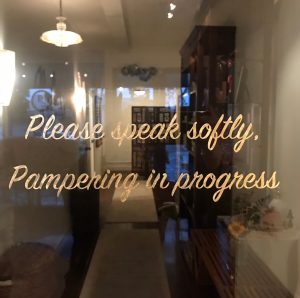 "My skin felt so loved after my facial!! Shirley has gentle touch and even did hand, foot and scalp treatment while my masks were working their magic. Definitely will be going back!" ~ Jane R, Laguna Niguel via Yelp

"I've been so lax about writing this review but really shouldn't have waited so long. Shirley is totally professional and knows her stuff when it comes to skincare. I always need major exfoliation but its a painless procedure here. I LOVE the aqua facials, so soft and sooothing. I have never had a bad experience here and would totally recommend them." ~ Elle H, Encinitas via Yelp

Computer skin problems? Really? I know, I know, computers are everywhere. In the space of 20 years, computers have invaded our homes, our pockets, our supermarkets and stores. They are everywhere, right? Some of us are old enough to really remember what life was like before everyone, everywhere had their face in a cell phone. […]
...more
Sugaring in Orange County since 2000, Pure Sweet Skincare (formerly Pure Clover) is the OC sugaring hair removal expert. Brazilians, bikini and facial waxing have taken a backseat to the ancient Egyptian technique of sugaring hair removal. Much less painful than waxing, sugaring doesn't burn or damage your skin.
Pure Sweet Skincare specializes in full body waxing, complete skincare, and, of course, our specialty: sugaring. Contact Pure Sweet Skincare today: 949-735-1948
Ready for the best sugaring & skin care in south OC?