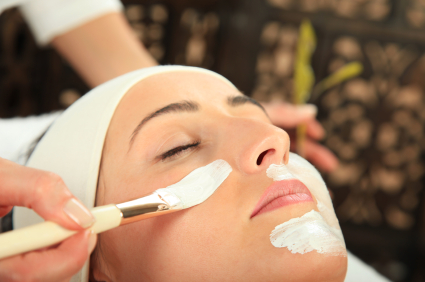 Pure Sweet Skincare offers many different facials to accommodate all skin types. Having worked in skincare esthetics for many years, our expertise in facial skin care allows us to treat your particular skin needs with the most up-to-date advancements, while making sure that your skin is nourished with organics and toxin-free ingredients. We treat each client as a favored guest. Facials are unique to your skin's needs. Accompanied by facial massage, customized masks, moisturizers and exfoliates, Pure Sweet Skincare offers the ultimate in facials and skin care therapy, restoring skin health and wellness with customized skin care.
70 Minute Decadence Facials
Full 60 Minute Facials are customized to your specific skin type and needs. Deep Cleansing, Extractions, Mask, and massage gives you an idea why Pure Sweet Skincare is one of a kind. Special attention to specific skin issues is provided. The facial features only the highest quality, professional grade products from skincare lines including, Epicuren, Bioelements, Eminence, Vivant, Circadia, SkinScript and others.
Epicuren Signature Facials
Using Epicuren's most luxurious, natural ingredients, this facial will dramatically improve your skin's appearance with this results-oriented facial. Our unique protein enzyme stimulates cell metabolism, dramatically lifts, tightens and firms the skin, increasing textural tone and clarity. This state-of-the-art facial will tighten and firm your skin.
Pure Oxygen Facials
You have just stepped into a new dimension of unprecedented facial care, at the center of which is PURE OXYGEN. This Skin Care Treatment can reduce the effects of aging by actually nourishing the skin with essential vitamins, minerals, amino acids, enzymes, and of course, the PURE OXYGEN molecule, all of which are propelled deep into the skin, pore by pore. This revolutionary skin care treatment system leaves the skin healthy, rejuvenated, and beautiful. Pure Sweet Skincare uses the best in oxygen equipment: ECHO2Plus™ Skin Care Treatment System. Their system can be found at the most prestigious spas and salons in the United States, England, France, Australia, Spain and Japan. Many surgeons have embraced the ECHO2Plus Treatment System for use both before and after facial surgery due to the ability of oxygen to speed the healing process.
You will receive one or more of the following facial treatments:
Anti-Aging
Nourishing
Pigmentation
Enzyme
Calming
Oxygenation
Adult Acne
Chemical peels available upon consultation
Rates for Facials
Custom Facial 60-minute $110
Decadence Facial 70-90 minute $160
Epicuren Signature Facial 60-minute $180
Oxygen Facial 90-minute $180
Teen Facial First Visit 60-minute $120
Back Treatment Bacial 45-60 minute $50
Aqua Skin Facial 60-minute $180
Acne Facial 60-minute $140
Dermaplane (includes mask) $90
Dermaplane with Facial $75
Microcrystal Dermabrasion $150
Microcrystal with Facial $95
Oxygen Treatment Add on to any facial $25
Sugaring Hair Removal
Book your appointment to combine facials with the latest organic natural hair removal technique: sugaring. Sugaring is much less painful than waxing and gives better results. Talk to us during your visit about sugaring instead of waxing. Pure Sweet Skincare is Orange County's finest sugaring!

Rates for Sugaring Hair Removal
Eyebrow sculpt $35
Eyebrow sculpt with tint $35
Eyelashes with tint
Eyebrow Sculpt, Lash & Brow Tint $60
Lip $20
Chin $20
Full Face $50
Under Arm $25
Full Arm $50
Half Arm $35
Half Leg $55
Full Leg $105
Sugaring For Women…
Bikini $45
Bikini PLus $65
Brazilian $65
Brazilian Plus $80
Sugaring for Men…
Men Full Back $90
Men Chest $80
Men Full Leg $145
Men Full Arm $65
Looking for the Best in Skincare and Sugaring?
We are very particular about the products we use and the treatment you receive.
Staff are also trained sugaring practitioners – and sugaring is an art.
Let us help you bring your natural inner beauty to the surface.
Call today at 949-735-1948